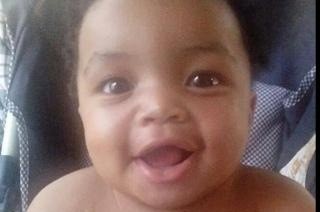 A Dayton dog owner was indicted on six felony charges in the fatal mauling of Jonathan Quarles Jr. on July 20th of last year.
Kimiko Hardy was aware that her pit bull was dangerous prior to the fatal mauling of her step grandson in July of 2014. Montgomery County Prosecutor Mat Heck Jr.spoke to the media today, announcing the felony charges against Hardy.
Per WHIO
Hardy's dog, Bussa, had previously charged a letter carrier in April 2014, which led the worker to miss work for two weeks and the U.S. Postal Service to refuse to deliver mail to the home for six months, the release stated. Also, just weeks before the fatal attack, Bussa bit and attacked another dog in June 2014. Following the second incident, Hardy attended required classes at the Montgomery County Animal Resource Center on responsible dog ownership, according to the prosecutor's office.
"This defendant was well aware that her dog was a dangerous, even vicious animal, yet she failed to properly control the animal and it killed a completely helpless infant," Heck stated.
Hardy pleaded no contest to charges in the attack on the other dog
and paid a $172 fine.
.
Hardy was indicted by the Grand Jury for four counts of involuntary manslaughter, one count of endangering children, and one count of failure to confine a vicious dog. Ms. Hardy is not in custody.
It might be of interest that the Dayton Dog Warden, Mark Kumpf was also well aware of the danger of Hardy's pit bull prior to the death of Jonathan Quarles Jr., as was the Prosecutor's office.
Bussa was euthanized in September of 2014.