Here we are again. Another batch of pit bull lunacy from Ohio. There will be no attempt at any particular order here. I have two accounts full of these stories and will never be caught up.
The co-founder says had the dog been paired with someone the home would have been required to have several safeguards in place. Such as proper fencing. She also notes that the assessment of service dogs includes several levels. This particular dog was in the first stage and may not have necessarily made it through the remaining three levels of assessment.

" Here is a link to more on the dog trainer's assessment of the killer pit bull.


This dog was shot by police. Girard will keep their pit bull ban. The pit bull owner, Courtney Chupka, age 24 entered a not guilty plea.
The dogs are pictured on Ms. Finney's Facebook page and they are pit bulls.
She saved everyone trouble by labeling one of them as a pit mix while she was offering him for placement.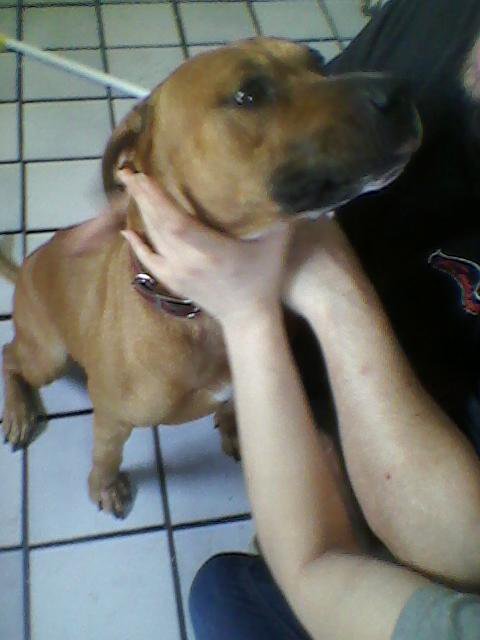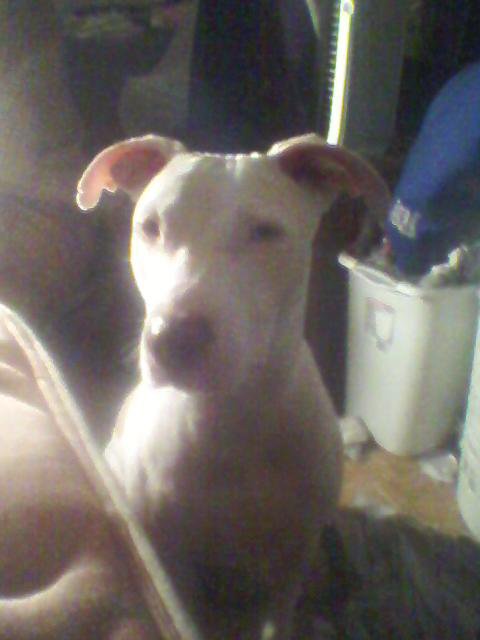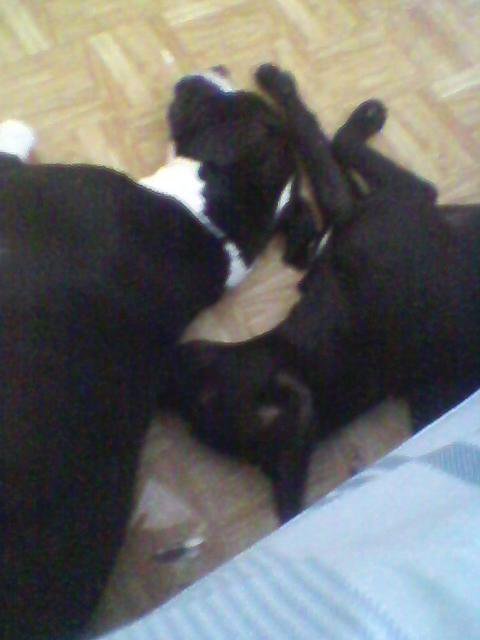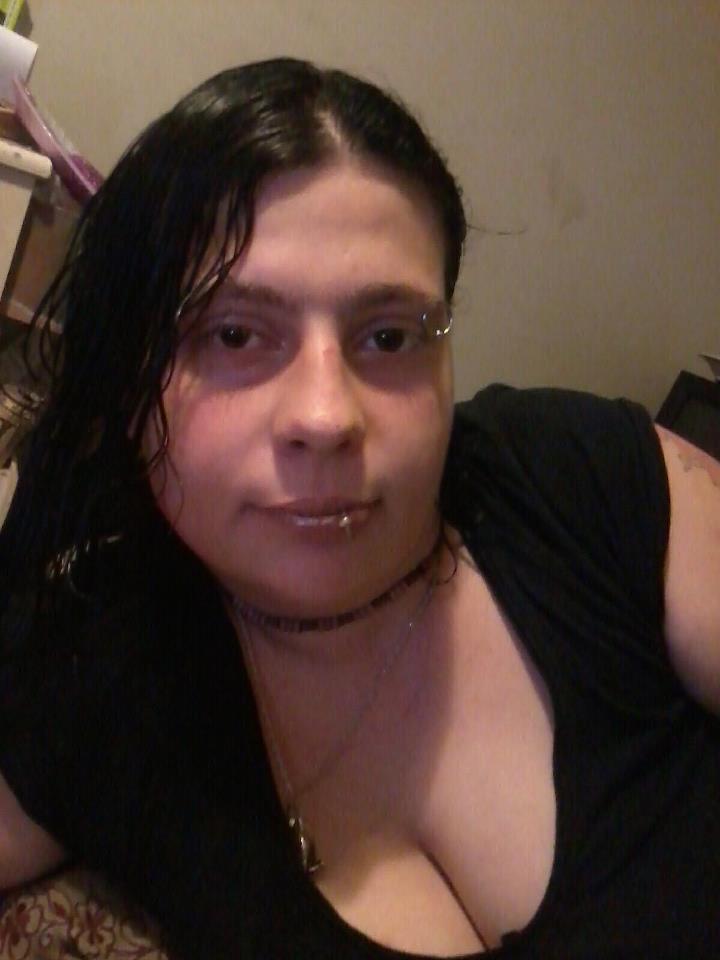 Ms. Finney
This is a departure from normal business here on Scorched Earth. Valentine's Day approaches and I see a match here.
You can't make this stuff up but there is a ray of sunshine.
In fact, I'm humming the lyrics from Fiddler on the Roof's Matchmaker song as I type. For those unfamiliar with the song, here are the lyrics.
Hodel:
Well, somebody has to arrange the matches,
Young people can't decide these things themselves.
Chava:
She might bring someone wonderful----
Hodel:
Someone interesting----
Chava:
And well off----
Hodel:
And important---
(Sung)
Matchmaker, Matchmaker,
Make me a match,
Find me a find,
catch me a catch
Matchmaker, Matchmaker
Look through your book,
And make me a perfect match!

There IS a soulmate for Ms. Finney.
I bring you Mr. Wonderful, Bradley Hubbard of Pensacola Florida. TA DA!
Bradley Jean Hubbard of Pensacola Florida was charged with bestiality as well. Per the Daily Mail
"
A Florida man who was arrested on charges of bestiality involving his dog last month has been out on bond, while his alleged four-legged victim, a pit bull mix named Baby Girl, still languishes behind bars.
On Thursday, 23-year-old Bradley Jean Hubbard, of Pensacola, was formally arraigned on charges of cruelty to animals and sexual acts involving an animal
Hubbard was arrested on January 9 on suspicion that he had had sex with his pet dog, Baby Girl, more than 100 times over the course of three years."

"Bradley Hubbard was arrested after a family member called police last month to report the alleged sexual abuse of the family's pet dog.
According to an arrest report, the relative 'could not take it anymore' after seeing Hubbard take the dog to his room to allegedly have sex with her.
The woman reportedly told deputies the abuse had happened more than 100 times over the last three years."
"She explained how she had been able to witness the attack as Hubbard's bedroom door had a hole in it, as a result of a violent outburst.
The witness reportedly said she heard the dog whimper and cry out in pain during each incident.
She also told police how the dog would initially cry out and whimper during its attacks, but over time it had stopped making noises as it was victimized.
Bradley Hubbard booking photo. In a sly play on words, the Daily Mail labels this photo "Dog Lover Arraigned."
Mr Hubbard has apparently had contact with law enforcement many times. The Daily Mail article has 4 more booking photos.
The perfect match! I have nothing more to say on these two, other than "ick".
A two year old pit mix was found in atrocious condition in Lorain Ohio. The dog was reportedly chained outside, but the Daily Mail article went on to describe large sores on the dog from crate confinement. Of course a donation drive is underway to cover the medical expenses of Amos the pit mix.
Wouldn't mandatory neuter and spay be better than this?
St. Clairsville is writing new regulations on vicious dogs after attacks by pit bulls. Per the Times Leader "Mayor Terry Pugh also presented the draft of a proposed ordinance regulating vicious dogs, requiring they be fenced in and kept on a leash. Pugh noted two incidents had come before him in mayor's court involving dogs that has bitten other dogs, one involving a pit bull and another involving a mixed breed pit bull.
* * *
2/6/2017
Mansfield Ohio
Richland County
Richland County Public Health is asking the public for help in locating a black pit bull mix that has been implicated in a bite to a human. Per the Mansfield News Journal "
The dog is described as a black pit bull mix, fluffier than a pit bull. The dog was last seen in the area of Marshall Alley and Buckingham Street on Feb. 4.
Call Richland Public Health at 419-774-4500 with any information in regards to the location of the animal. Do not attempt to restrain the dog yourself."
I have never seen the phrase "Do not attempt to restrain the dog yourself" included in a story about a Beagle bite.
Pit bulls are currently banned in Mansfield and video of a recent pit bull attack in Shelby was shown to the Mansfield City Council. Per the Richland Source"
Mansfield Law Director John Spon arranged for a video viewing of Shelby Police officers forced to fatally shoot a pit bull attacking a man at a residence on Joelynn Drive. The incident took place shortly after 10 p.m. on Saturday, Dec. 10.
Spon asked that the video be shown twice: once as an initial viewing, and once so that viewers could imagine if the attack victim had been a small child, not an adult man. The video was taken from the body camera of Shelby Officer John Reed; viewer discretion is advised.
For a link to the video, click here.


* * *
1/14/2017
Newark Ohio
Licking County
After watching the Shelby Ohio video that was shown to the Mansfield Ohio City Council to support breed regulations, consider the recent actions of the Licking County Commissioners. The Licking County Commissioners approved a time limited change to county shelter procedures to allow pit bull adoptions direct from the shelter to the peaceful public. Per the Newark Advocate "
Dog Warden Dave Shellhouse approached the commissioners in December to see if they would be willing to reverse what has been an unwritten policy about not letting pit bulls be adopted.
The issue is the shelter has been getting more and more pit bulls. It began to receive more after the city of Newark changed its law, which no longer automatically classifies pit bulls as vicious. In the past, the shelter has relied on rescue groups to take the pit bulls they had in custody, but the rescue groups have not kept up with the numbers.
The Columbus Dispatch gives this insight "
Though the shelter can't pinpoint a reason for the increase, the number of pit bulls went up dramatically in the spring after the Newark City Council voted to remove breed-specific language from the city's dog ordinances, Shellhouse said. Newark previously had designated pit bulls as vicious dogs.
By authorizing pit-bull adoptions, the county is "trying to solve an issue at the shelter that seems to be getting a little bit bigger every year," Shellhouse said Thursday while discussing the change with the county commissioners.
"Hopefully this will help out."
The county will try the pit-bull adoptions this year on a trial basis.
"These dogs came off the streets of our county; they didn't just come out of nowhere," said county Commissioner Tim Bubb. "What do you do with these animals, that for the most part, probably many of them could be good, loving pets? What you hope for is responsible ownership to go with it."
Hope is poor public safety policy.
In short, the shelter has even more pit bulls than it had before the city of Newark dropped all regulations on pit bulls and welcomed them in with open arms. Instead of mandatory neuter and spay to limit the number of unplaceable pit bulls the county the commissioners have accepted the dog warden's suggestion to hand out these dogs like candy.

Here is a hint. More effective control would be obtained by limiting breeding than by pushing the dogs out the door to anyone willing to take them. Turn off the hose at the faucet.

* * *
2/9/2017
Springfield Ohio
Clark County Ohio
This comes from the "a pit bull's worst nightmare is frequently his owner" file. Malik Shaw, age 24, is accused of breaking a 7-week-old pit bull puppy's leg by striking it with a metal pipe. Per WKYC "
Police say officers were dispatched to Shaw's home in Springfield on Nov. 18 following reports of a fight.
Malik pleaded not guilty to misdemeanor animal cruelty in Clark County Municipal Court.